Shopping Cart
Your Cart is Empty
Thank you for your business!
You should be receiving an order confirmation from Paypal shortly.
Exit Shopping Cart
We welcome you to our site. Please explore and, if you are a college or college-bound student from the St. Louis Metro area, please complete the application for our annual scholarship awards.
HISPANIC DAY AT THE BALLPARK
We are sold out!
Join us at Busch Stadium on Friday, May 19th and help us raise money for scholarships. Tickets are $27 each for 1 to 9 tickets and $25 each for 10 or more tickets. Enter the number of tickets below, click on the add to cart button, click on the shopping cart icon towards the top right of the page and proceed to checkout. If buying 10 or more tickets, please contact us at [email protected] Online sales not available on game day. Contact us at 713-261-6384 if you need tickets.

2022 HISPANIC EDUCATIONAL, CULTURAL & SCHOLARSHIP FUND SCHOLARSHIP AWARDEES
HECSF Scholarships awardees, from left to right: Mr. Santiago Beltran, HECSF President, Sayge Garcia-Cooley, Joseph McBride, Isabel Garcia, Mayra Santander, Ana Davis Reed, Katherine Bluemel's representative, and Joseline Martin. Recipient not in the picture: Vivian Garcia.
2022 HECSF SCHOLARSHIP RECIPIENTS:
Deparra Scholarship:
Matteo Bluemel just graduated from Fox High School and will be a freshman at Jefferson College.


Deparra Scholarship:
Joe Quick graduated from Lafayette High School and will be a freshman at Saint Louis Community College.


Deparra Scholarship:
Carlos Mendoza graduated from Christian Brothers High School and will be a freshman at Washington University STL.


Deparra Scholarship:
Mereya Riopedre will be a freshman at Loyola University and is majoring in Environmental Studies.


Elinor Levin Scholarship

Luis Schneegans is studying Engineering Physics at University of Missouri - St Louis.


Carmen Eliza Patiño de Beltrán Scholarship:
Denise Correa de Oliveira Flagg is attending University of Missouri - St Louis and majoring in accounting.


Beltrán Martí Scholarship:
Andres Mendoza is attending Saint Louis University and is majoring in Business.


2022 GRUPO ATLANTICO SCHOLARSHIP FOR A FEMALE IN THE STEM FIELD RECIPIENT:


Dianne Nieto is attending Lindewood University and her goal is to become a Nurse.
APPLICATIONS FOR THE 2023 HECSF SCHOLARSHIP PROGRAM ARE AVAILABLE NOW. FOR DETAILS GO TO OUR "SCHOLARSHIP PROGRAMS" TAB AND CLICK ON APPLICATION FORMS.
The Hispanic Educational, Cultural and Scholarship Fund is pleased to award scholarships of $1,000 to Latino students in college or college-bound every year. These scholarships are recognition of a student's overall achievements, and are available to Hispanic/Latino students that are permanent residents in the Greater St. Louis area (includes Missouri and Illinois) enrolled in post-secondary course work or trade school every fall.


For the purpose of this scholarship and to qualify, at least one of the applicant's grandparents must be or have been Hispanic/Latino. Members of the board of directors of Hispanic ECS Fund and their relatives cannot be applicants. For 2018, the Hispanic ECS Fund offered scholarships as follows:

-Hispanic Educational Cultural and Scholarship Fund Scholarship Five or more scholarships of $1,000. In addition,
-Grupo Atlántico is offering a scholarship of $1,000 to a female student in the STEM field.


In order to enter the selection process the completed application must be received by May 31st, every year. 2019 scholarship program are available now. The scholarships are presented during the event sponsored by Hispanic Scholarship Alliance of St. Louis scheduled to be held on the last Friday, of July every year.


Chair, Scholarship Program Committee
THANK YOU TO OUR SPONSORS
Mario A Rodriguez Tax Preparation
301 W Main St
Collinsville, IL 62234-3003
Local:(618) 855-9099
MS. ARELI ARAGON WAS AWARDED THE 'GRUPO ATLANTICO STEM SCHOLARSHIP' 2016.
"I am beyond grateful for the STEM Scholarship I was granted. This scholarship means so much to me since it will help me pay my tuition at Dominican University. Most importantly, however, it will allow me to pursue a higher education so I can major in Biology and give back to the community. It has always been my dream to attend an university, and this scholarship has made that dream come true. Thank You."
´HISPANIC FAMILY DAY AT THE BALLPARK´
will be held on
May 19th, 2023
PART OF THE PROCEEDS WILL BENEFIT OUR SCHOLARSHIP FUND!
19th Annual Hispanic Family Day at the Ballpark
The 19th Annual Hispanic Family Day at the Ballpark took place on Sunday, May 20th. 2018 at 1:30 PM when the 2015 National League Central Division Champions St. Louis Cardinals faced the Phillies! Proceeds benefited college bound Hispanic students from the St. Louis Region. Thank you St. Louis for your support! See pictures in our Photo Gallery clicking HERE!
The Hispanic Educational, Cultural and Scholarship Fund, is a public charity Missouri nonprofit corporation exempt from federal income taxes under section 501 (c)(3) of the U.S. Internal Revenue Code. Its mission includes working toward the achievement of better economic and social conditions of the Hispanic community through local and regional educational, cultural and scholarship programs. Hispanic ECS Fund was founded on August 3, 1998.
###
SCAN THIS QR WITH YOUR MOBILE PHONE AND TAKE THE
HISPANIC ECS FUND
WITH YOU! HAVE EASY ACCESS TO OUR WEBSITE AND FACEBOOK PAGES!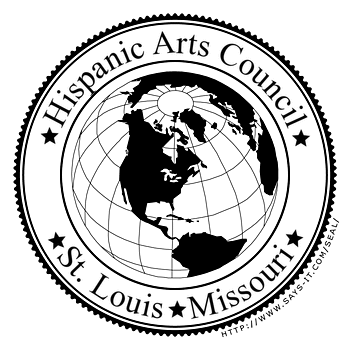 EXPLORE THE 'HISPANIC CALENDAR OF CULTURAL EVENTS' IN ST. LOUIS, VISIT:
/